Do you need a competent contact person for everything to do with control technology? Contact us.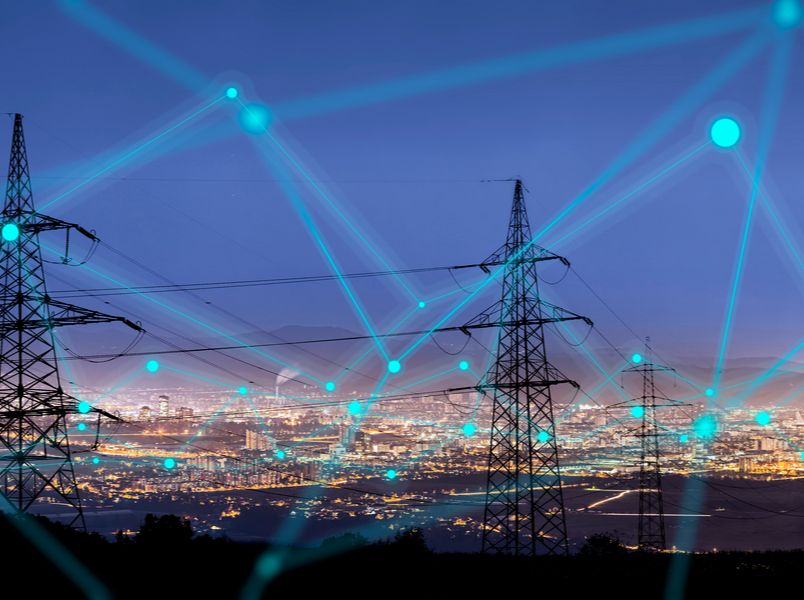 The control technology is an important part of the secondary technology, it thus fulfills the tasks of monitoring, controlling and regulating the energy supply networks. It consists of the central secondary technology (network control level), transmission and decentralized secondary technology (station and field control level). Primary switching devices, converters and transformers as well as their components for signal acquisition are integrated into the control system via the station control level (system central unit, cross-field protection functions, auxiliary voltage supply) and the field control level (field unit, controller, protection devices and process connections).
At FYK Power Engineering, we would like to support you in creating a concept for your station control technology, regardless of the protection and bay control devices that are used in your system. This includes the following positions:
We advise you on the following telecontrol protocols / communications:
Communication protocol between control center and ward control level, serial interface
Communication protocol between control center and station control level, TCP / IP via networks, ring connection field unit (network)
Your competent contact for everything to do with control technology
Fill out our contact form or give us a call. We will get to know your project in a non-binding initial meeting with our consulting experts.
Control technology in energy supply
Why is control technology in the energy supply such an important topic? FYK – Power Engineering is your competent partner in the field of control technology and answers this question every day. We ensure that your process management and system monitoring have the highest level of technical security.
In the field of energy supply, control technology represents one of the most important factors due to the process complexity and the high level of safety relevance in the context of personal and system protection.
We are your reliable and experienced partner when it comes to planning and installing central control systems in power plants or branch offices. Due to our many years of experience, we can adapt to you as an individually working power generator, even when it comes to renewable energy generation.
No control system without protection technology
Protection technology is a central component within a system for generating and supplying electrical energy. Without the protection technology, no system for generating energy is permitted to be put into operation. One thing is clear, electricity is a blessing without which today's civilization cannot be imagined. But it is also a force that, untamed by protection and control technology, is quite capable of causing great damage.
What is part of the protection technology?
As part of the protection technology, we at FYK – Power Engineering plan to ensure that your employees, customers and equipment are not harmed. We adapt the functionality of the network to the prevailing network conditions. The aim of planning within the protection technology measures is to clearly emphasize the importance of the network structures and the coordination of the individual protection devices.
What is the control technology?
The protective devices ensure safety. A central control room requires various means of communication so that these can be activated. These are subsumed under the term control technology. So that the controlling person does not have to interpret 0 and 1, this is done by the control technology. It ensures that the information at the process and field level is presented in an easily understandable way.
All the relevant system data come together in a central core. There the current status is brought together with the previous history data. This means that you not only have selective data available, your employees can also track the data changes on a timeline. This is important when changes need to trigger protective measures.
FYK – Power Engineering is your reliable provider for control technology
The fact that the technical progress in control technology goes unnoticed by most people makes us at FYK – Power Engineering confident that we are doing our job well. The current protection and control technology is only questioned if something happens, if a fault occurs in the power grid or if a person is harmed by, for example, a distribution network. If we work for you unnoticed, the trust of your customers in you is undimmed.
We think protection and control technology together
Our services include various measures:
We create network protection concepts with included control technology for you and your systems
We plan, test and build your protection systems sensibly
We create secondary plans to provide security
In practice, we carry out protective modifications
To ensure constant safety, we repeatedly check the low and medium voltage
We check the UMZ, diff and distance protection
According to a schedule, or as soon as it is necessary, we renew your protection and control devices
Cyclical testing
We check certain devices after an individual service life. We take into account the MTBF time ("Mean Time Between Failures" – the mean operating time between two successive failures). This results in a cyclical test of the components used every four to five years.
After a certain period of time, maintenance is no longer protective enough. We recommend replacing all protection and control technology devices after 15 or at most after 20 years.
You can book our services both as individual services and as a complete package. In addition to project planning, the overall package also includes conversion and testing.
Security is very exciting
In the area of energy supply, protective measures without control technology are inconceivable. The transmission of the data to a human decision-maker is essential for the trust that end consumers place in you as an energy company. We at FYK – Power Engineering look forward to earning this high level of trust with you every day with safety and advanced control technology.