Do you need a competent contact person for securing your systems? Contact us.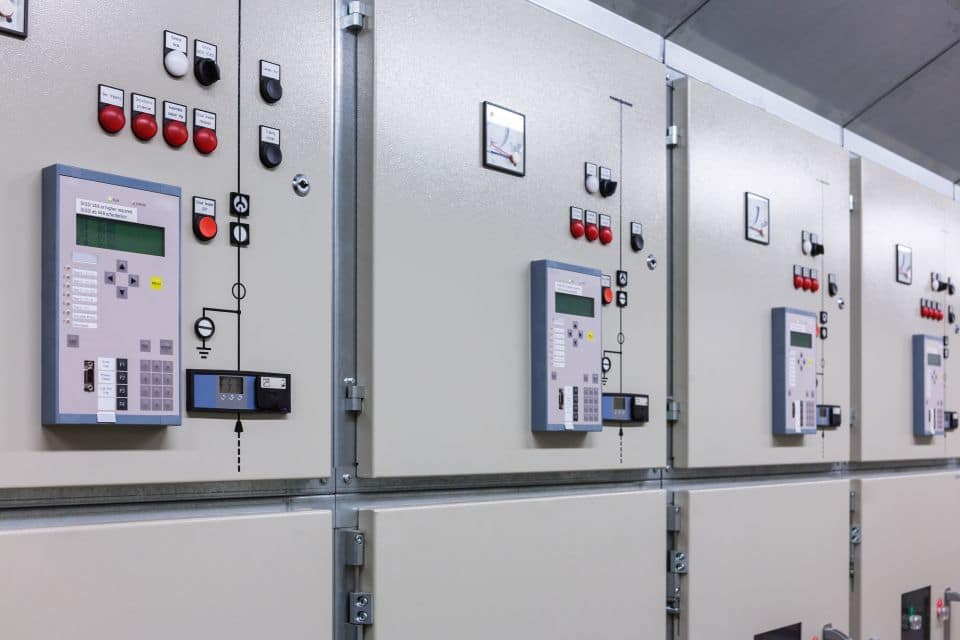 Protection technology is one of the most important planning tasks for power supply networks. The aim of protection technology is to detect faults and to shut them down quickly and selectively. On one hand, this protects the plant from thermal and mechanical stresses and, on the other hand, the faulty section is shut down selectively.  With the increasing integration of DEA into the power supply network, the operating behaviour of the network changes and brings a challenge for protection technology.
From the point of view of protection technology, each project is unique due to the different customer requirements and the different technical feasibility. Within the framework of a network protection planning, individual solutions are developed which meet the technical requirements and the customer's needs.
The basis of the protection technology is the network calculation (short circuit and load flow calculation). Based on the network calculation and the existing protection settings, an evaluation of the existing protection parameters is carried out. Subsequently, measures for optimum protection coordination are recommended. If necessary, a new protection concept is developed.
For new networks or network extensions, a protection concept including the selection of suitable protective devices is to be elaborated. During the elaboration of the protection concept, suitable protective devices (protective devices, transformers, fuses) are selected and the required protective functions are determined according to the ANSI code. Subsequently, protection parameters are recommended.
FYK is familiar with protection devices of all manifacturers  (Siemens, ABB, Schneider, AEG, Alstom, Sprecher)
Assessment and optimisation of the existing protection concept and protection settings
Design of the protection concept for new network and network extensions
Selection of suitable protection devices for each equipment-Typicals
Selection of protection functions according to ANSI code
calculation of the protection parameters low voltage protection coordination

calculation of the protection settings of low voltage breakers and generation of grading diagrams

Protection concept design in the framework of the neutral point treatment
Generator protection
Motor protection
Transformer protection
Busbar protection
We advise our customers through continuous support for all technical questions related to protection planning
Faults analysis: Analysis of fault records from the protection devices
The steady-state and transient transmission behaviour of the current transformers are decisive to ensure reliable and safe protection technology. Especially for differential protection devices, busbar protection devices, a saturation-free current transmission of the transformer is important for a proper functioning of the protection devices. The transformer dimensioning is used to check the protection cores of the current transformers considering the requirements of the protective devices and, if necessary, to recommend measures.
Your competent contact for all aspects of protection technology
Fill out our contact form or give us a call. We will get to know your project in a non-binding initial meeting with our consulting experts.